To be honest, I am a little ambivalent about gaining followers on this blog. I mostly started it to record our progress on the house and keep myself motivated, but then I felt silly writing to myself so I thought I would write to, well, some readers. I am not particularly creative, or handy, or thrifty, or chic, and I blog in spurts. I don't even own a glue gun.
But I do enjoy sharing what we do around here and pretending like it's useful or interesting to someone else. So I'll just focus on sharing. And right now, I am going to share a set of these fun Christmas prints made by my awesome friend Emily, who blogs at
Everything for the Love
(where I occasionally blog as a guest) and sells her adorable prints at the
Little Boston Print Shoppe
!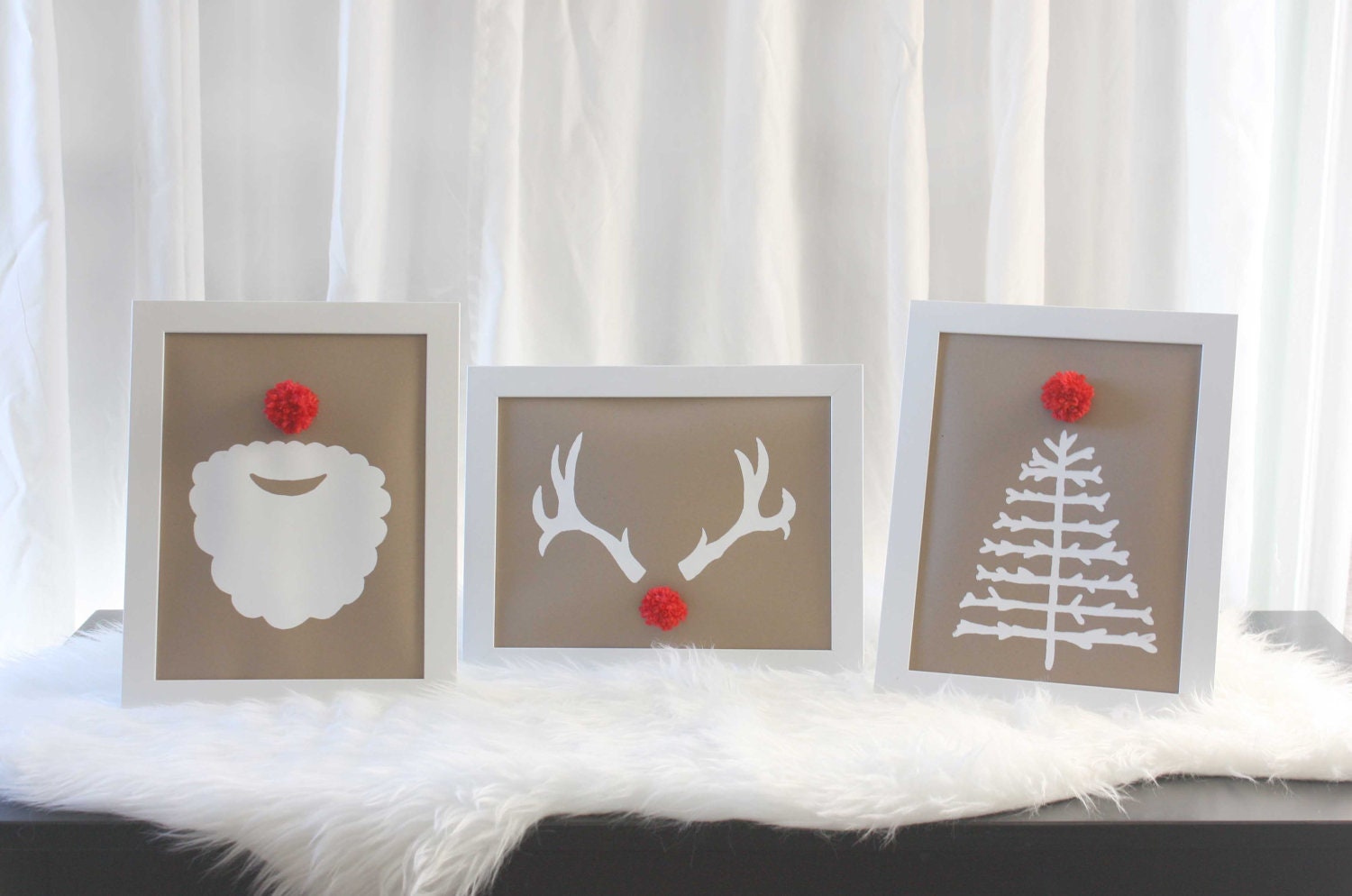 My boys love, love, LOVE Christmas, and these festive prints are a perfect way to add some Christmas Spirit to your home! So fun and festive. There are lots of things you can do to win a set, and you don't even have to follow my blog (unless you want to). =) My treat, a Christmas present to some lucky friend. Just pick one or more tasks from the entry form below and you're entered to win! The more you do, the more chances you have to win. (And you can do some of them once per day.) The giveaway will be open through Friday night, and I'll announce the winner on Saturday.

Good luck, and Merry Christmas!
a Rafflecopter giveaway
p.s. To make it easier on you, I didn't require verification for most of the tasks. Enter on your honor!